Young Professionals in Signal Processing
Young Professionals Panel Discussion (LIVE)
Young Professionals Panel Discussion
Monday, 26 October 2020, 7 PM – 8 PM  (UAE Time)  –  Click Here for Time in your City 
 This panel discussion will bring together hiring managers and scientists from the industry to share the hiring process in their companies and provide tips for a successful interview. The panelist will also give insights on the differences in roles, responsibilities, and expectations between the engineer and researcher positions in their companies and paths towards successful career development.
Join the SPS Young Professionals!
Panelists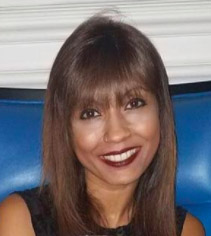 Dinah Whitchurch is the Global Talent Attraction Manager and People Operations Lead for IBM Research and the MIT IBM AI lab. Dinah has over a decade of experience in various areas of human resources specializing in recruiting and talent strategy. Additionally, she has learning and development and international teaching experience. Her work experience spans a variety of industries, with the majority being in Fortune 100 and Tech companies. Dinah holds a BA in Sociology with a Concentration in Psychology and a Minor in Philosophy from the University of Illinois at Urbana-Champaign. Outside of work, Dinah loves traveling, cooking, kickboxing, and her cat, Bibi.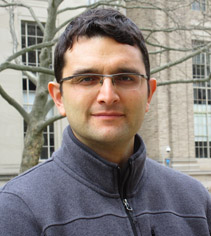 Can Meral received his B.S. degree from Middle East Technical University in Ankara, Turkey; M.Sc. degree from Koc University in Istanbul, Turkey. He finished his Ph.D. on tissue elastic motion and stiffness estimation using MR elastography at the University of Illinois at Chicago in 2010. After graduation he joined the Focused Ultrasound Lab as a postdoctoral research fellow at Brigham and Women's Hospital and Harvard Medical School. He joined Philips Research North America as a Scientist in 2015. His research interests include ultrasound beamforming, signal and image processing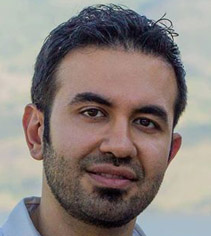 Pooya Amini is a senior software engineer at Amazon and also co-founder of TechMockInterview.com, a platform to assist candidates to better prepare for their job interviews. Built on his experiences while interviewing numerous candidates for large tech companies, Pooya noticed too many talented candidates lacked the necessary training and fundamental understanding of interview process, preventing them from landing their dream job. He built his platform to educate and prepare candidates while providing cross-connection capabilities with recruiters and interviewers.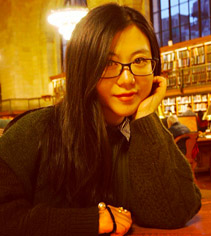 Shuang Ma is a Senior Applied Scientist at Microsoft Cognition in Redmond. Her research is centered around Machine Learning and Artificial Intelligence, especially on leveraging machine learning techniques to build 'human-like' machine intelligence across multiple modalities (visual data, textual data and auditory data). Such multimodal intelligence has been applied to address individual, industrial and social needs. She received Ph.D. degree in Computer Science from State University of New York at Buffalo. She has served for many academic venues, including being TPC of ACM MM 2019 and the reviewer for CVPR, ICCV, WACV, NeurIPS, ICML, ACM MM, TIP, TMM etc.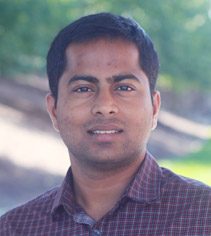 Subhro Das is a Research Staff Member at the MIT-IBM Watson AI Lab, IBM Research. His research interests are in distributed learning over multi-agent networks, multi-agent reinforcement learning, accelerated & adaptive optimization, and online learning in non-stationary environments — broadly in the areas of AI, machine learning, and statistical signal processing with applications in healthcare and social good. He is also a Research Affiliate at MIT, co-leading IBM's engagement in the Bridge pillar of MIT Quest for Intelligence. Subhro received MS and Ph.D. degrees in Electrical and Computer Engineering from Carnegie Mellon University and Bachelors (B.Tech.) degree in Electronics & Electrical Communication Engineering from the Indian Institute of Technology Kharagpur. Subhro is a Senior Member of IEEE and serves as an Associate Editor of the IEEE Transactions on Signal Processing and as a committee member of the IEEE SPS Young Professionals Committee.

Tell a Clear Technical Story Workshop – Speaker, Melissa Marshall (LIVE)
Tell a Clear Technical Story
Day and time: Tuesday, Oct. 27 2020, 5PM – 6:30PM (UAE Time) – Click Here for time in your city
 Join the SPS Young Professionals and Present Your Science's Melissa Marshall for a workshop on how to create engaging, dynamic presentations that effectively communicate the impact of your work to a broader audience. During this workshop, you'll learn about
Audience Centered Speaking
Succeeding with Audiences of Varied Technical Backgrounds
Filtering Detail and Structuring Content
Making Technical Ideas Engaging
Succeeding in Challenging Scenarios Workshop – Speaker, Melissa Marshall (LIVE)
Succeeding in Challenging Scenarios
Day and time: Tuesday, Oct. 27 2020, 6:40PM – 8:00PM (UAE Time) – Click here for time in your City
 Join the SPS Young Professionals and Present Your Science's Melissa Marshall for a workshop on how to create engaging, dynamic presentations that effectively communicate the impact of your work to a broader audience. During this workshop, you'll learn about
Strategies for Success When Presenting Virtually
Crafting an Elevator Pitch about your Research
Handling Q & A